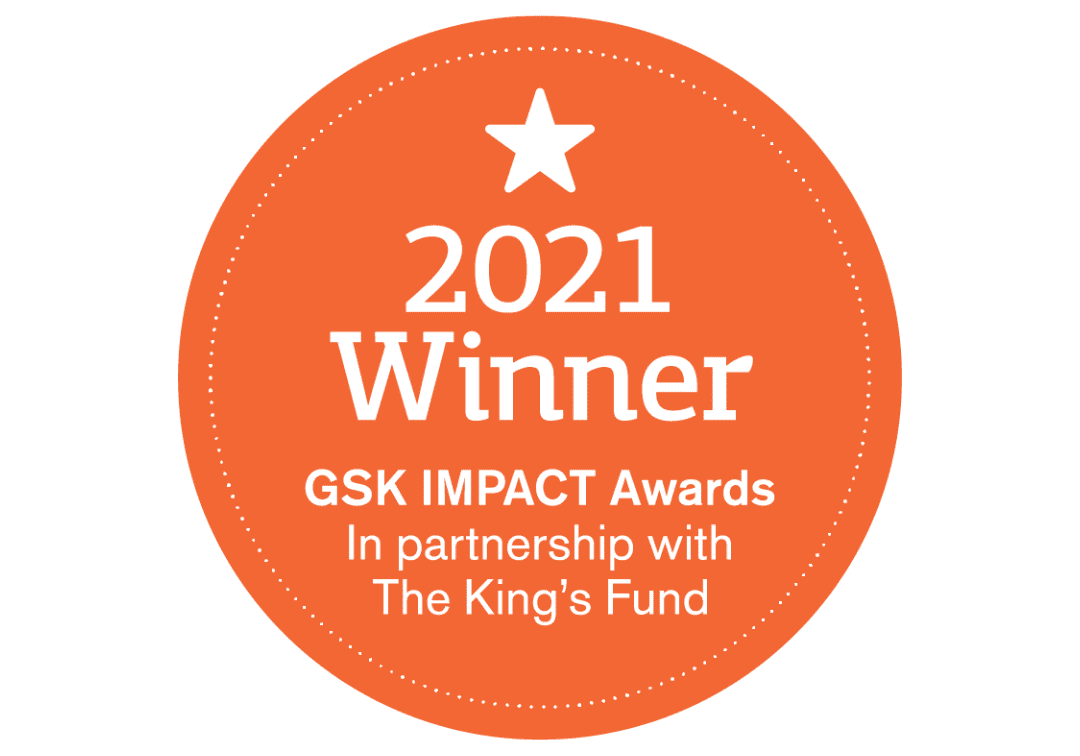 SARSAS wins top national award!
We are so excited to announce that we have won the GSK Impact Award 2021!
This award recognises our significant impact in the community and commitment to supporting survivors of sexual violence in Avon and Somerset area.
Following a rigorous selection and assessment process of more than 350 charities across the UK, we have been chosen as one of 10 winners of the 2021 GSK IMPACT Awards.
The awards recognise the outstanding work of small and medium sized charities working to improve health and wellbeing in communities across the UK. Winners receive £30,000 in unrestricted funding as well as expert support and leadership development provided by leading health and care charity The King's Fund.
"We are absolutely thrilled to have received this award and the recognition that it brings. SARSAS works tirelessly to raise awareness about sexual violence and support those affected by it. This award shines a light on how prevalent sexual violence is in our society and the need to support those affected by it. Ultimately, this award is for all the amazing people we support who have shown that it is possible to rebuild your life after rape or sexual abuse" Claire Bloor, SARSAS CEO.
Some of the SARSAS team will be dusting off our posh frocks to attend a glamourous awards ceremony for the award in September. At the ceremony, a grand prize winner who will receive an additional £10,000 will be announced!
If you want to let the people at GSK and the King's Fund know how important this award is for our work tweet, like, comment and post using the hashtag #GSKIMPACTUK
To find out more about the award head to the GSK Impact Award website.
The latest from our news and blogs
Jargon-busting July at SARSAS!
Have you ever wondered what CBT or 'trauma-informed' actually means? Wonder no more…
World Menopause Day 2021
World Menopause Day is held every year on the 18th October to raise awareness of the menopause and the support options available for improving health and wellbeing.