Up Coming Training and E-Learning
We have regular in person sessions running throughout the year at our Bristol office and e-learning courses available.
In person training
Responding to Discourse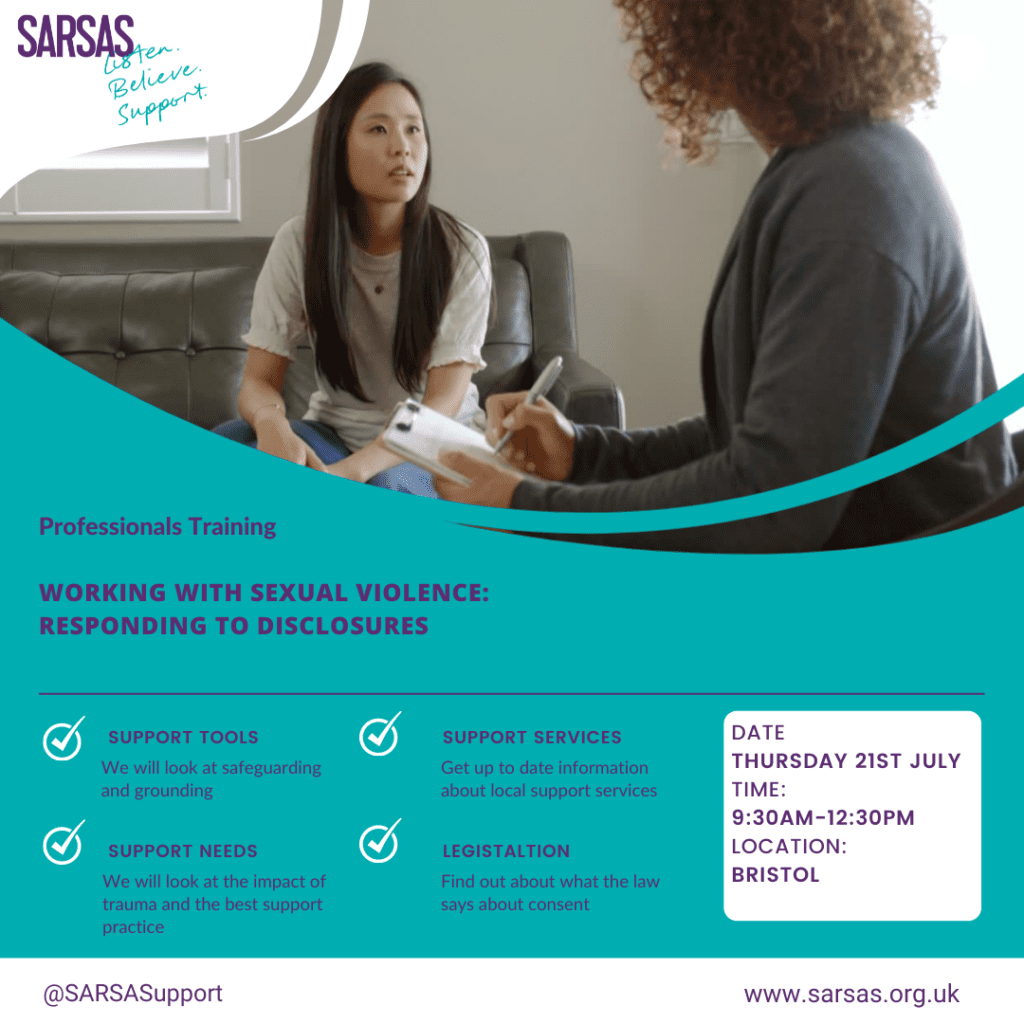 Online courses
Trauma and Recovery: The SARSAS Self-Help Guide
A free online course based on our self-help guide. It includes videos featuring some of our team on grounding and relaxation techniques, trauma and the brain and creative activities.
https://sarsas.teachable.com/p/trauma-recovery
Introduction to Responding to Disclosures
Information and ideas for anyone who is supporting someone affected by sexual violence and abuse.
Are you worried about saying the wrong thing? Not sure what types of support are available to signpost people to? In this course we will look at how we can help someone who disclosed sexual trauma.
The latest from our news and blogs
Jargon-busting July at SARSAS!
Have you ever wondered what CBT or 'trauma-informed' actually means? Wonder no more…
World Menopause Day 2021
World Menopause Day is held every year on the 18th October to raise awareness of the menopause and the support options available for improving health and wellbeing.